Phantom Vaporizer: A complete Review, Specs, Features, Pros & Cons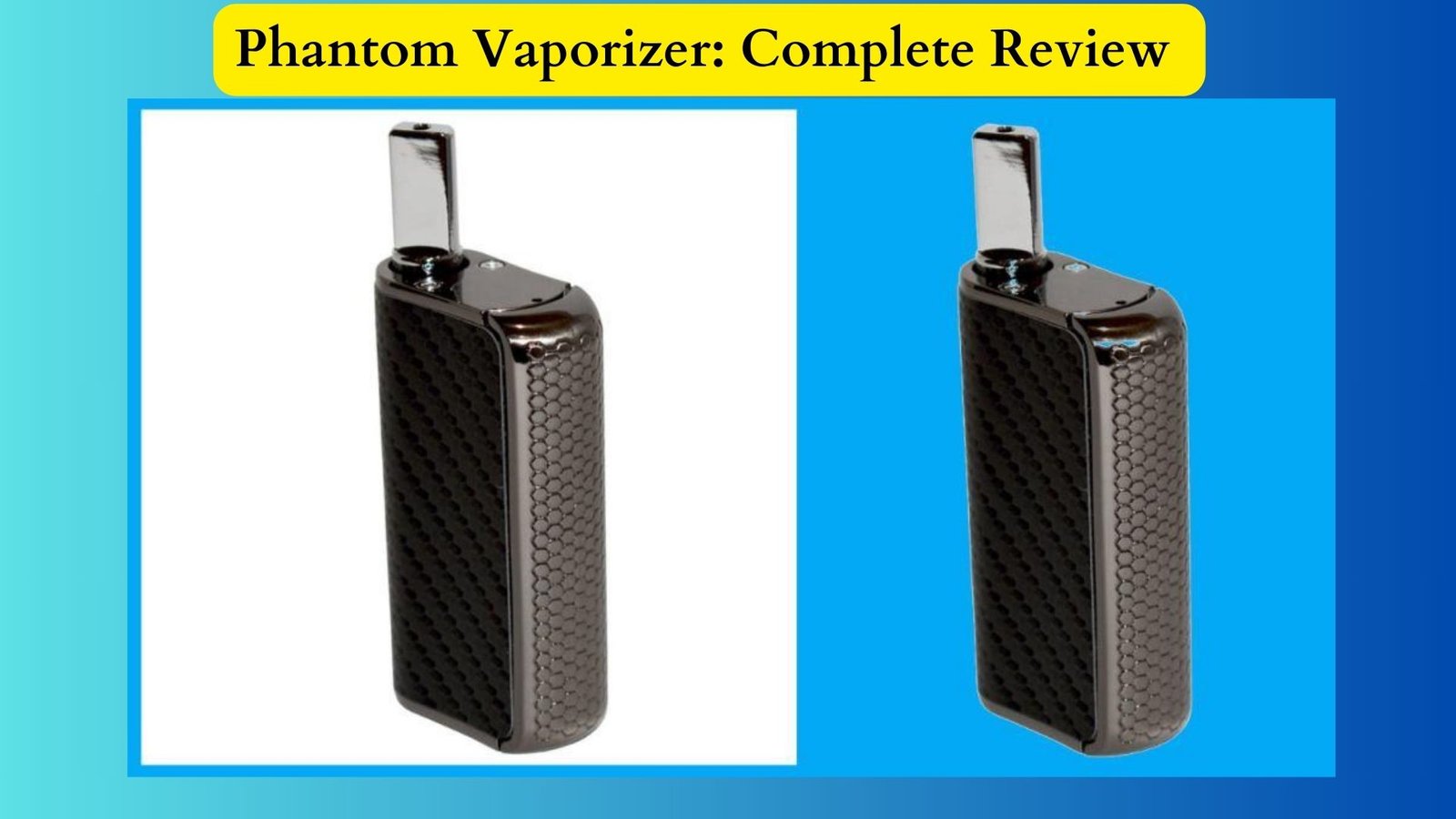 People usually look for elegant and portable vaporizers. The Phantom Vaporizer body is made up of stylish features and a thick aluminum body. Additionally, they use the magnetic adapter caps that add up and load vaping material easily inside the tanks. Moreover, it has a 1000 mAh battery that will last longer.
Besides this, other product additions like digital desktop vaporizers and mini portable vaporizers are highly known. In this article, I am going to review the vaporizer of phantom in detail, including its best features and downsides. Additionally, it will also include a section on how to use it. Let's start with its specifications.
Specifications Of The Phantom Vaporizer
| | |
| --- | --- |
| Released Date | August, 2018 |
| Body Material | Aluminum |
| Display | LED Indicators |
| Compatibility | Wax, Dab, 510 Carts |
| Temp Settings | 4 Levels |
| Battery Capacity | 1000mAh |
| Charger Type | Micro-USB |
| Charge Time | 2-3 Hours |
| Heat Up Time | 5-10s |
| Sessions Per Charge | 30-40 Minutes |
| Warranty | 90 days  |
| Price  | Starts from $144  |
What Will You Get In The Box Of The Honey Stick Phantom Vaporizer?
1 x HoneyStick Phantom Battery

1 x Micro-USB Charging Cable

2 x Magnetic Tank Adapters

1 x Ultra Premium Dual Quartz

For essential oil 1 x Premium Glass Vape Tank

1 x Stainless Concentrate Tank

1 x User Manual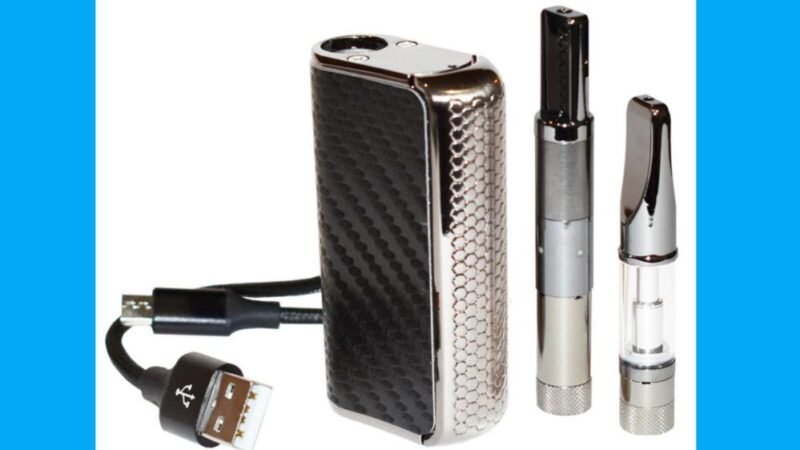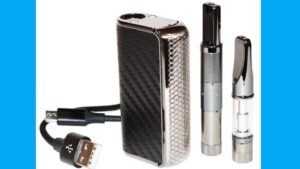 Features And Reviews On Design And Appearance
First of all, the body of this vaporizer is rectangular and sleek.

However, it's important to note that it's not scratch-proof.

Whenever you hold it in your hands, it will have a strong grip and a classy look.

Moreover, when it comes to the size measurements, it's less than an inch wide and 3 inches taller.

Besides the cartridge receptacle, there's the presence of a peep-thru window. This will allow you to monitor the cart's oil level.

However, the design is a little awkward too. For each session and temperature adjustment, you have to open the handle to make voltage settings.

After squeezing the handle and opening it, you will see the voltage settings indicator and micro USB port.
Battery Life, Charging, And Performance
However, It has a battery that is power-packed at 1000 mAh. According to the phantom size, it's a great and surprising edition. Through the use of a micro-USB charger, you can charge it. Usually, it takes up to 2 hours to complete charging. The advantage is that it will not consume much battery power, so it's a great fit to purchase.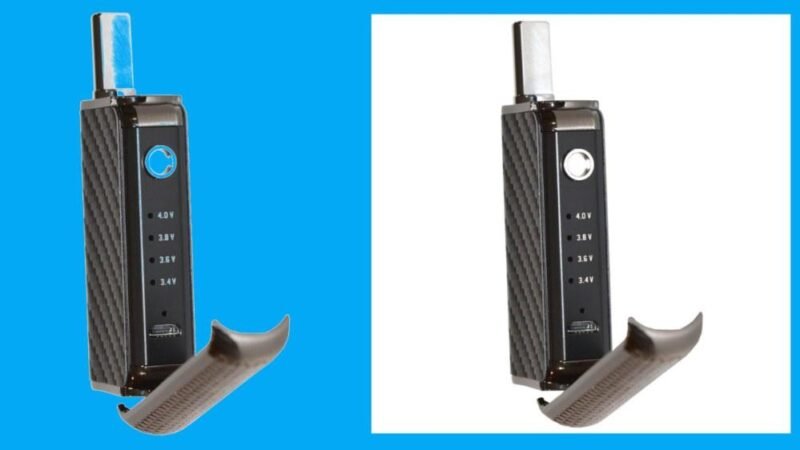 Feature Of The Magnetic Adapter
This phantom has the presence of these adapters that are magnetic in their action. That is actually helpful for effectively allowing the vapors from oil and wax carts. It has a convenient battery that is time-saving. So basically, it's a 2-in-1 vaporizer.
Magnetically Adapted Adapters For Oil Carts
For oil carts, there are 2 magnetic adapters that are 1.g and 0.5g. However, these vaporizers do not accommodate the larger oil carts. Moreover, this cart is also refillable, which makes it more handy.
Dual Quartz Coil For Solid Extracts
This dual quartz coil has a ceramic chamber that's helpful in producing intense and quick hot vapors.
Vapor Quality, Production, And Review
The quality of the vapors is completely dependent on the type of oil you are using. Besides this, many users feel that its atomizer doesn't work great with the wax. Basically, it lacks this purity in flavor when using wax. As a result, it's better to use the vape pen for your wax.
Heating And Work Performance For Wax
It performs high functions for wax heating. However, you need to adjust the temperatures to the last two temperatures for vaping the wax. In terms of flavor, it produces less flavor.
Heating And Work Performed For Oil
It will easily fit the oil in it. Through the use of four voltage settings and the preheat function, the oil is monitored and heated up quickly. Moreover, this will make up the excellent battery that will produce good-quality oil vapors.
Steps For Using A Phantom Vaporizer
This model has the 'squeeze-to-vape' feature. This feature will make it easier and more helpful to use the batteries. Follow as
First of all, make sure that you have charged the vaporizer before using it.

Now put the atomizer or cartridge on the magnetic adapter.

Afterwards, you can put it into the cartridge opening.

Now you need to squeeze the vape at least five times to turn on the device.

Later on, you can toggle and adjust the voltage settings. Afterwards, open this squeeze handle, and later on, press the button three times.

Lastly, all the settings are done. Now you need to squeeze the vape. Right now, you can easily inhale the product from the mouthpiece.
How Do I Make A Preheat Function?
The preheat feature makes the extracts and oil easier to vaporize. Basically, it will be helpful to produce a more flavorful and concentrated product. In order to use this function, first of all, double-squeeze the button, and after pressing once, you need to stop it.
Pros And Cons
Pros

Cons

With the help of the squeeze trigger, it's easier to use.

Moreover, they have magnetic tank adapters. As a result, they can easily fit into any tank.

Good to use for the waxes and oils

Additionally, you can easily use it with the other cartridges and tanks.

Not much expensive

First of all, its tank capacity is not so good.

The mouthpiece can easily and quickly heat up.

Other types of phantom vaporizers
Introduction To The Cloudv Mini Portable Phantom Vaporizer
It's the most portable and useful edition, and it's known as the Herb Vaporizer. It can easily produce these thick clouds with easier usage. Moreover, it's a handy, single-button-operated edition. It's a mini accessory that comes with the mouthpiece. You will get the USB charging cable, brush, packing tool, and mini device as well.
Downsides
After some time, the screen filter clogs. Besides this, it became hard to clean it.

Moreover, it will take too much time to heat up.

Additionally, its mouthpiece will not feel strong.
Phantom Digital Desktop Vaporizer
Using this Digital vaporizer, you can place the cloud bags at an adjustable temperature.

Moreover, it has a temperature range of 104F to 446F.

On the display screen, you can use the arrows to adjust it.

The herbs are placed on the device's two screens.

Additionally, it has refillable bags.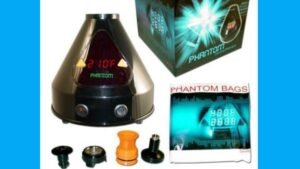 What Will You Get In The Box?
This box will contain the following items:
One Phantom Vaporizer by Fuji

One Easy Valve Filling Chamber Set

Two stainless steel screens

One operating manual

Five food-grade balloons

One air filter set

One mouthpiece

Three balloon clips
Frequently Asked Questions
Q. What Is The Function Of A Vaporizer?
It's a device that is used for the inhalation of substances. Most commonly, plant substances are useful in it. That are tobacco, blends of essential oils, cannabis, etc.
Q. Are Dry Herb Vaporizers Safe?
In comparison to conventional smoking, dry herb vaping is safer. However, any kind of addiction to chemicals is not good. Most of the herbs contain THC and nicotine, which are harmful and can cause many health issues as well.
Q. How Do You Charge A Phantom Vape?
In order to charge the vape, you have to use this USB charging adapter. For charging, first of all, remove the cartridge and now use the adapter. Afterwards, plug the adapter into a wall charger to charge it.
Concluding Thoughts
You can find various useful vaporizers on the market. Phantom Vaporizer is highly known due to its 2-in-1 features. Besides this, you can also go for its mini portable vaporizer or digital desktop vaporizer as well. You will find all the features in this package and kit. However, it seems not to produce the good flavor of the wax and oil vapors.
As I have mentioned, it's flaws and reviews clearly. So if you are thinking of purchasing one, you must know about its downsides as well. For further such information, visit https://marketbusinesstech.com.