The Basics of Niche Edits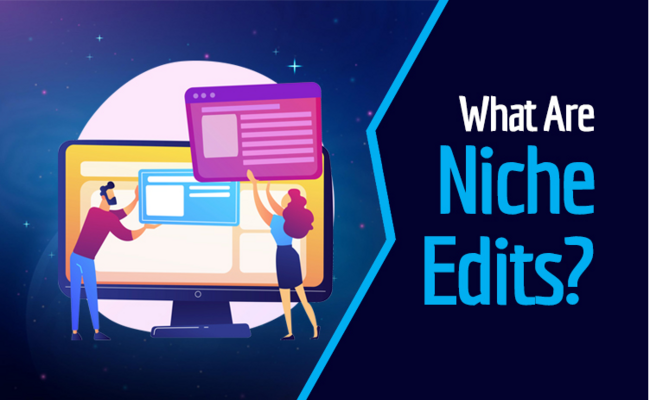 There are several ways to build backlinks for your website. Some of these include guest posts and niche edits.
Niche edits are a great way to add links to existing content without creating new articles. They are also a safer and faster link-building strategy than guest posts.
Link building
Link building is among the most critical search engine optimization (SEO) factors. It's seen as an essential part of ranking highly on Google.
Getting links from other websites with strong domain authority and traffic would be the best to achieve this. In addition, it would be best to focus on sites that cover topics in your niche or have a similar target audience.
It will improve your SEO rankings and pass link juice faster. However, not all backlinks are created equal.
You must contact website owners to get these contextual backlinks and request that they insert your link within their content. It is called a niche edit.
Traffic
To get high-quality website traffic, you need relevant content that offers value to your readers. It means that your writing should be well-researched and unique – if not, it will be hard to rank highly in search engine results pages (SERPs).
Link building is one of the most effective ways, but you can only get results if your content is already high quality. Otherwise, you're likely to be frustrated and unsuccessful.
Niche edits are a robust way to increase web traffic and website authority, but you need to use them correctly with a strong strategy. For instance, you should only target sites with high domain authority and relevance to your topic.
While white hat niche edits can be time-consuming, they work exceptionally well with other link-building strategies. For example, they may also be an excellent strategy to establish links to pages you can't usually get people to link to.
Branding
Branding is creating and implementing a visual identity for your product or service. It can include logos, colors, and even sound.
Branding is critical to generating awareness for your business and driving traffic and conversions. In addition, it helps to build trust and credibility with your target audience and establish you as an authority in your industry.
Branding can also help you build links for your website through niche edits and guest posts. These practical link building strategies help your site achieve higher search engine rankings.
Authority
Niche edits, or contextual links, are a popular link building tactic that involves adding links to old articles that search engines have already indexed. It can help boost your site's rankings, drive more traffic, and increase brand awareness.
They're also cheaper and quicker to implement than guest posts, which can take time to write and get approved. And they're an effective way to build domain authority, as they give you a free ride on established sites' reputations.
The basic idea behind niche edits is to contact website owners and ask them if they'd be willing to update their existing content with your link. It can be done manually or by using an automated service.
When done properly, niche edits can provide a valuable source of links and help boost your SEO efforts. However, it would be best if you exercise caution regarding the nature of your content and the locations of your links.
It's important to find relevant and authoritative websites for your target audience. Then, contact Webmasters and request them to add your link.
The best way to approach these webmasters is to pitch them with a high-value offer. The offer should include why you would be a good fit for their website and how the link will benefit their readers.