What Is Fleet Management Software And How Can It Help Your Business?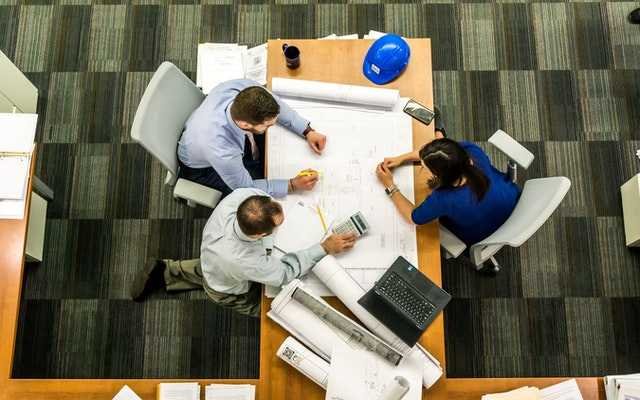 Fleet management software is a central database system that organizes, controls, and coordinates all the vehicles an organization uses.
Every business organization has to handle a lot of things. Every business industry uses commercial vehicles to transport goods and people from food suppliers to gas providers every day. All these commercial vehicles together with are called fleets. These are an integral part of every organization. Business owners consider these vehicles as one of their most valuable and useful assets.
Fleet management falls under one of the essential duties of every business owner. Also, Fleet management involves managing the system, process, and tools used to control the vehicles used by a particular business. However, All companies use the fleet management system to coordinate and organize their vehicles to achieve business goals like efficiency improvement, cost reduction, and law maintenance imposed by the Government.
What is fleet management software?
Fleet management software is a central database system that organizes, controls, and coordinates all the vehicles an organization uses. One can integrate this application with other third-party tools to enhance its performance. When this software gets connected to your vehicle's GPS, sensor, and telematics devices, the manager can keep track of various information like driver behavior, vehicle diagnostics, fuel spending, repairing needs, and so on.
What can fleet management software do?
This software can verify and monitor the expenses of your business vehicles, which helps you identify any fraud case.
This software also helps you to manage the fleet operational budget.
With the help of sensors, one can detect the wastage of fuel and reduce its usage.
It will send you reminders regarding the servicing times of your vehicles.
It will keep track of the maintenance record of your vehicle.
If any driver is driving the vehicle rashly, he will get a notification regarding his careless driving. It also helps the drivers improve their driving skills.
The managers can direct the drivers to a particular address.
The managers can check if anyone is driving a vehicle after duty hours for their personal tasks.
This device can be used for hourly tracking.
Anyone can know the exact location of any vehicle instantly.
Why should every business owner invest in fleet management software?
Running a business is not simple. One has to keep track of various aspects. As mentioned above, vehicles are one of the most valuable parts of a business, and every business owner has to stay extra careful. When you have a proper fleet management system, your business grows immensely. Below, some of the benefits of using fleet management software are given;
Operational insight
When you utilize fleet management software, you can get a clear idea about the current and previous conditions of your business vehicles. Also, With the real-time and past information, fleet managers can gain clear operational visibility, which helps them make necessary updates. If one of your drivers uses the vehicle during off-duty hours to complete his job, the GPS sensor and the Dashcam will capture and store this data in the system. The manager can check all this information and take the necessary steps.
Vehicle safety
When you use fleet management software, your vehicle and people stay safe. With its advanced technology, the manager will stay updated about the vehicle's maintenance requirements. So the risk of accidents and breakdowns due to poor maintenance gets reduced. The software will also notify you if any part of the vehicle needs replacing or repairing. With the help of all this information, you can take advantage of new models with updated safety features.
Safe for drivers
This software also ensures the safety of drivers. We connect fleet management software to each vehicle's GPS and sensors. As a result, the software can easily diagnose the engine's condition. It also actively monitors the driver's behavior, including all details about brakes used, accelerating method, and driving around corners. If a driver is driving the vehicle aggressively, the manager can warn. Because of the inclusion of telematics systems in business vehicles, speeding cases have been reduced a lot.
Better driving experience
Driving a vehicle connected to Fleet management software can be very rewarding. Every day the driver will learn something new. Their driving skills will improve as well. This software also completes many manual tasks, which consumes a lot of time for drivers. For example, recording every logging hour can be frustrating. The system will take care of all these records. As a result, the drivers have a very satisfying driving experience.
Enhances punctuality
Punctuality is very important for every business. Delivering the product on time, meeting the deadlines, less delay, and no cancellation influences the productivity and client satisfaction of a business. The delays also increase the operational cost. However, With the help of fleet management software, the manager can track delivery time, driver behavior, and driving patterns. It can also help an organization cut down its fuel cost and vehicle emissions. As a result, you can save up to 60% of the total fleet operational budget.
Cost-effective decision
The central idea of any business is saving cash. Managing cash is not that easy. Operating the vehicles of your business alone can cost a lot. Fuel, vehicles, and drives are also expensive. If you are not monitoring those, they can cost more. All these will affect the finance of your business. The fleet management software will record all details regarding your vehicles and the drivers, which will help you to make better decisions. All these will help the business owner manage the business cost more efficiently.
Conclusion
These are all the benefits of using fleet management software for your business. Therefore it would be really smart to use it. With all the technological advancement, now vehicles are becoming safer and more connected. With the help of sensors, GPS, automation, and other tools, all its operations can be controlled. All the data collected by fleet managing software can be used to improve the current condition of your business. So, use fleet management software for your business and reduce your administrative burdens. This will make your job a bit easier.