All the Latest Features in Microsoft 365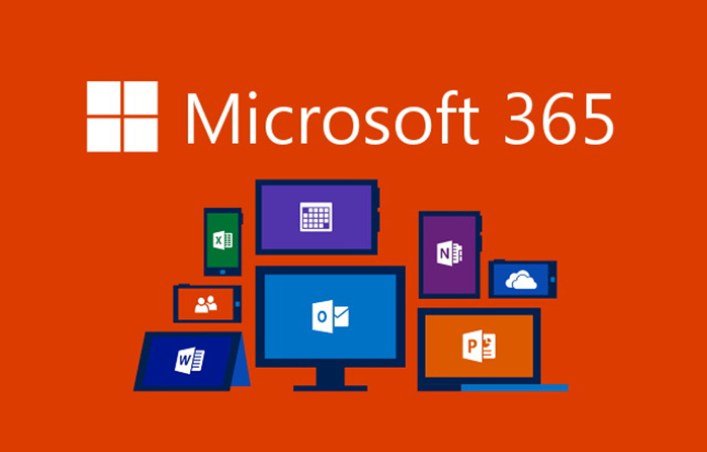 In the last two years, business and work has been changed significantly due to the influence of the Covid-19 pandemic. Remote working has become a mainstay, but at the same time, businesses are also welcoming employees back to the office with new hybrid working models. What this means is that there will be a range of new circumstances that pose new challenges to businesses. Microsoft 365 has always been at the frontier of business technology; – they have historically shaped the way in which businesses use technology to achieve their professional goals.
A great example of this is TechQuarters, one of the top London IT support companies that have partnered with Microsoft. Their organization has been shaped heavily by Microsoft's Cloud technologies which helped them in 2020 when they had to quickly adapt to the new circumstances created by the pandemic.
Microsoft is constantly introducing new features and solutions to Microsoft 365 as a means of helping their customers adapt to the latest challenges in business. Below are some of the most recent features added:
Microsoft 365 – Easy Account Switching
Having to switch accounts is usually an annoying process that disrupts one's flow of work. There are many different reasons why you might need to switch Microsoft 365 accounts; – for example, you might be switching between a personal account and a work account; you may have a primary and secondary work account. Whatever the reason you have to need to switch your account, it is now easier with Microsoft 365.
Since the beginning of April, Microsoft has begun including support for multiple works; and personal accounts on web applications in M365. This will enable users to switch between accounts with just one click. All one needs to do is add all their accounts to the account manager in the top right-hand corner of the M365 portal. If you've ever felt like the flow of work has been disrupted by having to switch accounts in an app you are using, this will help things considerably.
Microsoft To-Do – Natural Language Recognition
One of the challenges of using various digital assistant tools can be how limited their formatting requirements are. If you have to structure notes and reminders in very specific ways for the algorithms of the software to recognize them; it can potentially take more time than it needs to. However, with Microsoft To-Do (version 2.66 or above) you get the benefit of smart recognition. The way this work is down to the app incorporating natural language recognition. This means that you can write out tasks and reminders using natural language, such as submitting invoices on Fridays. Microsoft To-Do will be able to recognize the dates and times and add that information to the task automatically.
Windows 11 – New Organisation Features in File Explorer
Organizing your files and folders has never been easier than with File Explorer in Windows 11. The File Explorer is an integral part of the desktop experience with Windows – without it, navigating your internal storage would be much trickier. Microsoft has rebuilt File Explorer for Windows 11 – it is now based on the WinUI Library. This means there are new styles and animations; and an updated command bar that incorporates a visual aspect making it more intuitive to navigate. 
Other new features coming to File Explorer in Windows 11 will include tabs; thus allowing you to have multiple folders open neatly within a single window. As well as this, File Explorer will be getting a home page featuring quick access folders; recent documents, and a favorites section. All in all, this will make the experience of using File Explorer to manage and access your PC's storage easier and more configurable.
Microsoft Teams – Manage Your Video in Meetings
Since the Covid-19 pandemic has resulted in many more businesses working remotely; video meetings in Teams have become essential for many businesses.
Microsoft recently introduced new ways for users to manage their video feeds during Teams meetings. When you are in a Teams meeting, your own video feed is displayed on the corner. Some users have reported that seeing their own video during meetings can be distracting or off-putting; – and so Microsoft Teams now has the option for you to hide your own video; meaning you won't be able to see it, but the rest of your team will. On the other end of the spectrum; there is also a new way to ensure everyone can see your video feed – the Spotlight feature. This is handy for when you are presenting, or simply speaking to the rest of the participants about something important.
Microsoft Viva – More Efficient Training
Microsoft Viva Learning is part of the Viva service that is accessible from within Microsoft Teams. It is a great way for businesses to optimize learning and training for their staff; by making the resources easily accessible from the apps they use on a daily basis. Microsoft Viva Learning has a large library of training courses and other learning resources; – these are comprised of resources from Microsoft and their partners; and also resources from third-party organizations.
Microsoft Viva Learning can now be integrated with learning management systems (LMS). These systems are great for administration, automation; tracking and reporting of the types of education courses and training programs that Microsoft Viva Learning offers. The integration means that employers and managers can deliver learning assignments from whatever LMS they use; directly to their employees via Microsoft Viva Learning in Teams – when given an assignment; employees will see a Teams notification about it.
Windows Autopatch
This new service was designed specifically to support the IT departments of businesses that have gone remote, and therefore have a distributed workforce. It is a means for them to keep devices up to date. Windows Autopatch is an intelligent managed service that can be used by businesses to keep Windows and Office applications automatically updated on remote devices. This means that businesses won't need to rely on their employees remembering to update their devices; and IT admins not being able to access the devices physically won't be a problem; – they can use Windows Autopatch to rollout updates on an automatic basis.