Living Room Wool Rugs, Which Colour suits the best?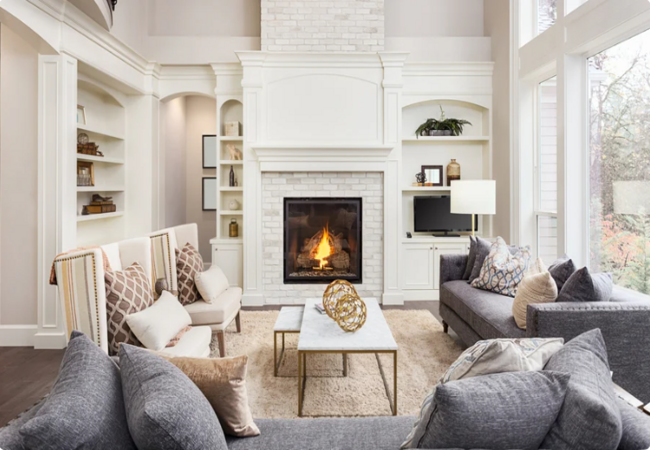 Interior designing is tough when you have to determine the choice of certain things, especially when determining the color of your rug. It might be difficult for you to choose your color as the taste preferences of all people are different. In special circumstances, color requirements can vary significantly. First, you should decide on the colors for your house acce­ssories, and then you can easily se­lect a complementary rug color. One popular choice is wool rugs, which offer a high-quality look and enhance the interior de­coration of your home. You should take the more professional tips to help you determine the exact color of the rug you want in your living room. 
Best Color Rugs to Choose for the Living Room
Determining the rug's color takes a lot of patience. The requirements will be difficult according to the interior design already presented in your living room, especially the complements of accessories and furniture. The best color option for you to choose from is:
Cream Wool Rugs
The cream wool rugs are the best choice for your living room decoration as they are great and will be a perfect choice for your living room. They are round rugs and are a suitable option. The color is a good choice, and it will directly complement all the wooden furniture in your room. People generally opt for dark-colored furniture in their houses, and if you have dark accessories and furniture, then choosing a wool color is perfect for you because it will directly complement the light and dark combination of the color.
Beige Rugs
Another suitable earthy color choice for you is beige color, as it is also a very good choice for your living room, especially since it is a light color, so it will directly complement the dark furniture in your room. The living room is a particular area that consists of a lot of accessories. If you want to compliment your living room with effective rugs, then it is highly appropriate to use the beige color as well.
Black Rugs
If you have light-colored accessories and furniture in your house, it will be highly appropriate to go for a dark-colored rug. The most prominent and useful dark color rug is black as it is the best one, which will come with good contrast and give a mate finish look to your living room. You can also choose a black color that consists of certain works in a light color, which will also give a gorgeous look and will be a perfect mat for your house.
Blue Rugs
Blue itself is a very tricky color in home decoration. If you select the dark blue color, it will be a perfect choice as it will draw a sense of light into the room and give a great, gorgeous look to the living room. The blue color is a good choice, especially when you use the living room most often in the daylight but in the night it looks gloomy, but the pattern will determine whether it is perfect.
Brown Rugs
Brown is also a very effective color and attracts a lot of attention. It is a neutral color, which provides a good texture. If you want to go for a shaggy carpet, choosing the brown rug is a very good option as it will be very good-looking and give your living room a brighter, dark look, making it very beautiful. Living Room The choice will be very gorgeous and will give an attractive feeling altogether. 
Why is the wool Rugs the Best Choice? 
The wool rug is an attractive choice and one of the best available. The other benefits of using the wool round rugs are:
For your room, choosing a light-colored woolen option is best. Most of your furniture will have wood and neutral shades, and a wool-coloured rug would be the perfect complement.
Wool rugs are a great choice due to their natural fiber. They offer a safe­ option for your room, providing warmth and as a subtle addition to your de­cor.
The wool is a highly ve­rsatile and neutral material that compleme­nts a wide range of color palette­s. Choosing wool as a color option for your house can create a beautiful and elegant look. That's why it has become a popular choice for many homeowne­rs.
If you're in search of a rug, wool rugs are a great choice. To find and purchase these carpets, it is recommended to visit Miss Amara's official website. They are famous for having the best collection of these kinds of rugs, and you will love all their collections. And they are also very affordable for you to buy.