How to Fix Viewsonic Monitor No Signal? 9 Troubleshooting Techniques
Viewsonic is one of the most famous brands when it comes to computer monitors. However, the Viewsonic is popular for ranks, quality monitors right up there with brands like BenQ, Asus, and Acer. Your display surely needs to be accommodated by viewsonic, whether you require a monitor for the most basic brands or for heavy-duty applications like gaming. Viewsonic monitors have their fair share of issues like any piece of PC hardware. In this article, we will share several troubleshooting steps regarding how to fix Viewsonic monitor No Signal issues. 
9 Troubleshooting Methods :
Let us discuss each method that can help you fix the problem of no signal in your Viewsonic Monitor. 
Check the Physical Connection:
Before updating the drivers and modifying your device settings, you must check the physical connection from the monitor to your laptop or computer's video port. Moreover, the wire connection might be loose, therefore, the monitor does not display anything. You should make sure that the monitor is receiving power and is plugged to a wall outlet. If you are at it, you can try switching out the HDMI or DVI cable, as the issue might be due to a bad cable.
Upgrade the Video Driver:
It is always a good idea to check your monitor, if it does not work. If you are running the latest drivers, your monitor is favourable. The problem can be easily solved by updating to the latest drivers, if the problem lies with the display driver. Moreover, updating drivers is not as transparent as you might expect. You should find the latest version, find the model number of your monitor and find a source for said drivers. Fortunately, there is no shortage of tools that will allow you to automatically update your monitor drivers, if you think it sounds a bit complicated. DriverSupport is one such tool. Follow these steps, if you want to update your device drivers using DriverSupport.
 

Provide Driver Support| One more try today! And download on your computer system.

 

Perform a quick scan after opening the software. DriverSupports lists each potential driver which needs to be updated, including monitor drivers.
Press the green ''Fix it'' option to automatically install and download the drivers. Once you are prompted, register for a premium account. To install the latest driver updates, DriverSupport is a handy tool in this regard.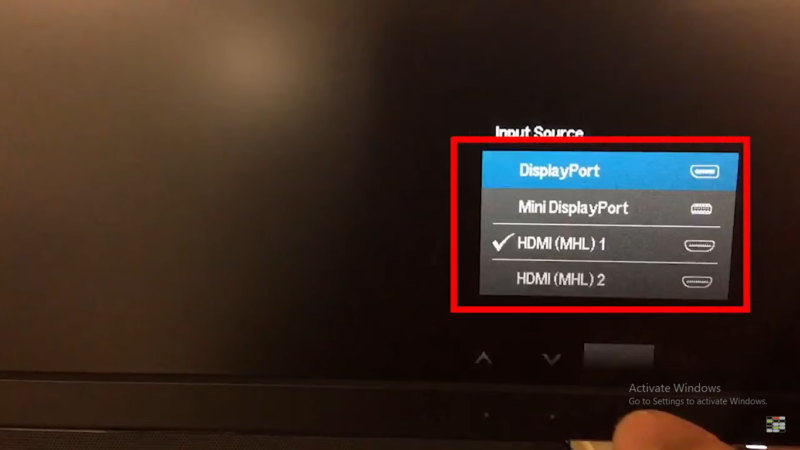 Prefer the Monitor with another Computer:
There is something wrong with the PC itself, how to fix Viewsonic monitor No Signal. If you want to troubleshoot this problem, you need another computer for testing. To make sure there is nothing wrong with your hardware, especially the pin connector, you will have to hook up the monitor to another computer.
Roll Back to the Early Version of Driver:
Sometimes, the advanced display drivers cause problems resulting in the monitor to stop working. Follow some steps to roll back to a previous driver version, if you are on Windows 10.
 

Press the Windows key + R key and call the Run Box.

 

Type devmgmt.msc and press enter on the Run Box.

 

On the Driver Manager, right-click on the display adapter software and choose properties. Similarly, look for the Display Adapters section. Follow the on-screen instructions by rolling back the Driver button, under the Driver tab.

 

You should restart your PC, once it is completed.
If you are running a two-monitor setup, this tip is helpful in this regard.
Reset the ViewSonic Monitor:
Another method about how to fix Viewsonic monitor No Signal if Your viewsonic monitor has misconfigured settings, and none of the above methods work. Therefore, it is causing the no signal issue. However, it is suggested to reset your Viewsonic monitor to restore factory settings.
 

First of all, open your monitor On-Screen menu (OSD).

 

Try to navigate to the Memory Recall option and choose it.
Surely, it will help you to default its settings.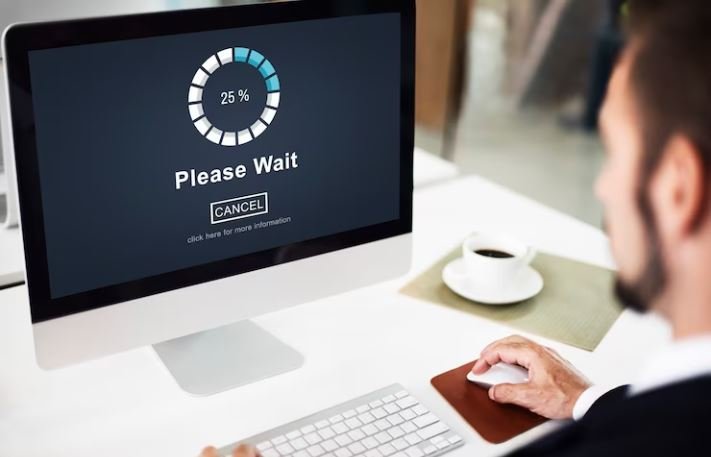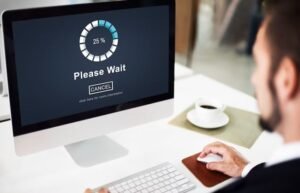 Upgrade your Graphics Card Drivers:
Try updating your GPU drivers, if the cables are properly secured and you are still facing issues. Open Device Manager to update GPU drivers in Windows. Moreover, an individual can open it by typing devmgmt.msc command in Windows Run. You should also expand the display adapters section.
Check Display/HDMI Port Cables:
Probably the problem is not with your monitor itself, however, the USB-C or HDMI/Display port cable is faulty? Approach both ends of the cable to check out any damages. Moreover, you must inspect the power cable of your ViewSonic monitor. It does not provide enough power to the monitor to work properly, if it is damaged.
Drain Some Power from ViewSonic Monitor:
Unfortunately, the microprocessors used in the monitor sometimes get stuck with the error. However, the most effective way to remove the no-signal problem is to end the power cycle of the monitor completely. Another method on how to fix Viewsonic monitor No Signal is; You should turn off the power supply of the device and remove any connections with the CPU. Similarly, you should leave the monitor without any connection for 10-15 minutes. Press and hold the power button for 10 seconds before reconnecting the power supply. The monitor should work fine, therefore, you should check it back to your device.
It is suggested that you perform this practice now and then to ensure the effective operation of the Viewsonic monitors.
Check the Input Source:
The first step is to check the source that is causing the no-signal error. Mostly, your input source differs from what your monitor is recently set to. There are four types of input sources a ViewSonic monitor offers.
 

Mini Display

 

Type C

 

VGA

 

DVI

 

DisplayPort (DP)

 

HDMI
Most importantly, all these use a different cable. Your monitor might be set to a different input mode, and no source connected to it. Consequently, you will not be able to get any signal error. Internal button on the monitor allows you to check the input mode. Click on the Menu and +/_ buttons to scroll via several options. There might be any compatibility problems with the current graphics card that you are using. Therefore, you will have to verify the input source in all aspects.
Conclusion:
How to fix ViewSonic monitor no signal? You can easily fix this problem by using several techniques we discussed above. You need to opt for these troubleshooting techniques one by one. Surely, you will identify the real issue with the help of these techniques. If you want to fix the no signal issue, you came to the right platform. To know more about such solution guides, visit https://marketbusinesstech.com.