8 Business Strategies to Survive the Post-Pandemic World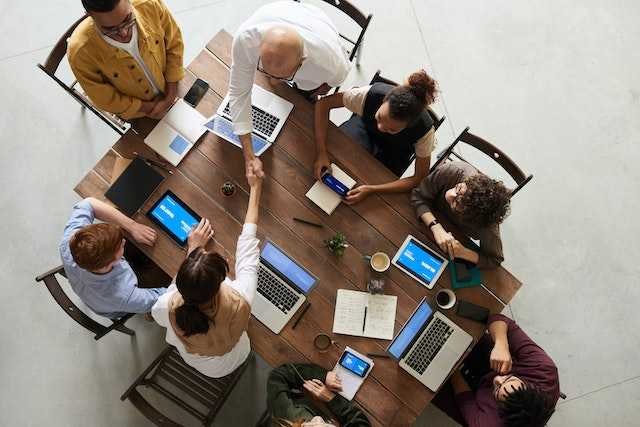 To overcome the challenges of the post-pandemic world, business owners and managers need to be at the top of their game. Already, some businesses are struggling to survive. This is especially true in the case of SMBs, who don't have the funds or resources that other larger companies do. There's no need to fret or panic, though, as there are 8 simple business strategies you can follow to survive and navigate the post-pandemic world. No matter which industry you operate in, you'll certainly find them to be effective.
Create a Positive Employee Experience
Your employees are the heart and soul of your business. When they thrive, you thrive. When they underperform, your business underperforms. It's that straightforward.
This is why it's important to create a positive employee experience, as this usually equated to higher levels of productivity.
To get started, it's a good idea to read a summary of the employee experience from Simpplr. This way, you can gain an in-depth understanding of the different factors in play. 
Remember, you also have to consider remote employees. These days, millions of businesses allow employees to work remotely from home, which makes it harder for them to provide a positive employee experience. However, it's still possible to achieve this through things like regular communication and providing them with the tech tools that they need. 
Try to Avoid Price Hikes
Currently, US prices are increasing at the fastest rate for 40 years due to inflation. Although this is unavoidable for many businesses, it's recommended that you try to avoid any extreme price hikes for your products and services. If your prices go up by too much, then you might find it difficult to attract new customers and maintain existing ones, no matter which industry you're in. 
Cut Costs
Cutting costs is an effective strategy for businesses looking to stay above the green line and survive difficult economic circumstances.
Fortunately, there are lots of simple and easy ways your business can cut costs, from switching to digital marketing (which is considerably cheaper than traditional marketing) and downsizing your office space.
In particular, millions of businesses have downsized their offices because their employees have started working remotely. When a hybrid work model is in place, there's simply no need to lease a huge office that's empty a lot of the time.
Outsource Key Business Functions
Another excellent strategy is outsourcing. Pretty much every major business function can be outsourced, from social media marketing to accounting.
The reason why this strategy works so well is because it:
Eliminates the need to recruit in-house employees
Provides you with access to trained specialists from other companies
For example, if your business doesn't have an in-house IT engineer, then you might want to consider outsourcing the management and maintenance of your IT system to a third party.
Provide More Employee Training
In the post-pandemic world, where some employees are being asked to return to the office, businesses are discovering that many of their employees need re-skilling and supplementary training to get them back to pre-pandemic levels of efficiency. 
If you're in the same boat, then it's important to provide your employees with more training. The best part about this is that (no matter which industry you're in) most training can be done remotely online, eliminating the need for any unnecessary travel and accommodation costs.
Hire Fresh Talent
During the past couple of years, university and college students have still been completing their degrees. Despite the fact that job markets are now extremely competitive amongst younger people, there's still a wide range of fresh talent for you to hire in your city. This is why it's a good idea to seek out fresh and ambitious graduates to join your business as you navigate the post-pandemic world, as they will help to give you a major boost of creativity and ambition. 
Embrace a Greener Supply Chain
It's no secret that climate change is a huge global problem. As a result, businesses are under a great pressure to become more sustainable. However, this isn't a bad thing, as 'going green' benefits both businesses and the environment. It's a no-brainer. 
The best way to start is by embracing a greener supply chain. Ideally, you need to identify the key areas in which you're producing waste and try to reduce or eliminate them. At the same time, it's highly advised that you switch to green suppliers for sourcing products and raw materials.
Prepare for the Future of E-Commerce
The pandemic further accelerated the growth of online shopping. As a result, thousands of businesses had to switch to online sales or close their stores for good. To the present day, this is the reality that many businesses are still facing. 
Whether you're an SMB or large corporation, you need to prepare for the future of e-commerce. Online shopping is going to dominate most industries, which is why you need to ensure that you sell a significant portion of your products and services online. This will help to future-proof your business, boost your online visibility, attract modern customers, and more.